Come Celebrate!
Annual Volunteer Appreciation Party
Friday, January 31, 2020, 5:30 - 8:00 pm
Japanese Cultural and Community Center of WA
RSVP Here
Join Seattle Neighborhood Greenways to celebrate what you helped accomplish in 2019 and kick off 2020 with good food, drinks, and friends! Featuring special guests Elliot Helmbrecht the Mayor's Transportation Advisor, and Dongho Chang the City's Chief Traffic Engineer. And come for the art, kids activities, and fun for all! All are welcome — you don't have to had volunteered with us in 2019 to come celebrate! Seattle Neighborhood Greenways Annual Volunteer Appreciation Party Friday, January 31, 2020, 5:30 - 8:00 pm Japanese Cultural and Community Center of WA (1414 S Weller St) RSVP Here Check out the Facebook Event Page to invite friends and share. Have a few minutes to help us set up, run, or clean up the event? Email: 

[email protected]

org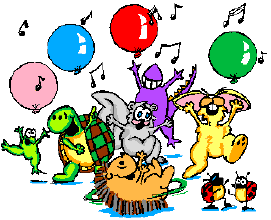 Seattle Neighborhood Greenways is a volunteer-powered grassroots organization and community. We're throwing a party to celebrate all of the wonderful people who make our coalition and our movement the wonderful community that it is. We'll be celebrating all of the progress that YOU made possible in 2019, and looking forward to an exciting 2020 ahead. To learn more, check out our year-end wrap up here. The Japanese Cultural & Community Center of WA is centrally located on the new King St Neighborhood Greenway. It is located within easy distance of the numerous King County Metrobus routes on Rainier Ave, S Jackson St, and 12th Ave S, notably the 7, 9, 106, and First Hill Streetcar. The facility is wheelchair accessible and has all-gender bathrooms. All are welcome!